Between what value means for customers and the value your company delivers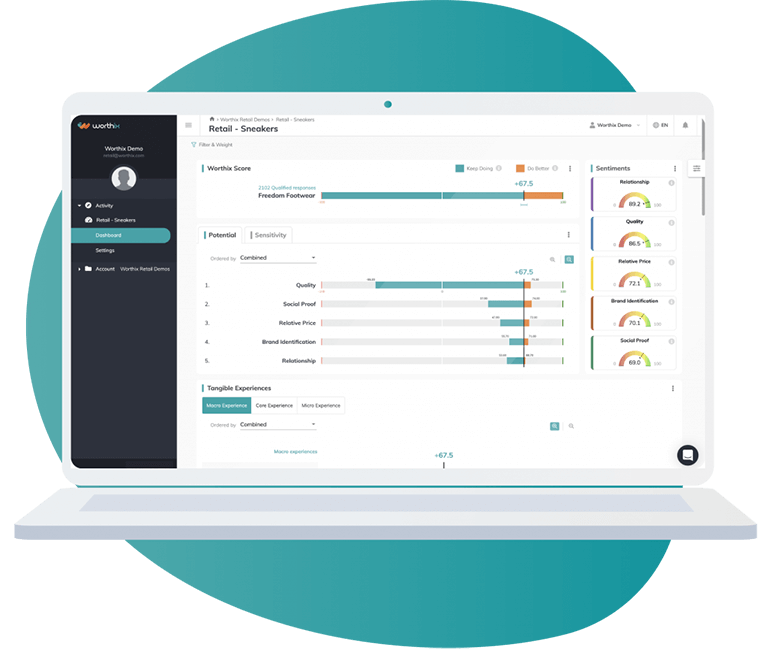 CUSTOMERS BUY WHEN THEY PERCEIVE VALUE
But there's often a gap between what value means to your customer and the value your business is delivering.
SUCCESS FOR BOTH SIDES COMES FROM CLOSING THIS GAP.
WE ARE THE FIRST CUSTOMER VALUE ALIGNMENT PLATFORM IN THE WORLD
We empower sustained growth by tracking customer value and helping companies find the best opportunities to act, innovate, and close the value gap. 
AUGMENT YOUR EXISTING DATA WITH A VALUE-BASED APPROACH
Glean new insights from existing data when you integrate it with our value-based technology. Because when you close the gap between customer value and the value your brand delivers, everyone wins.
CONTINUOUSLY TRACK CUSTOMER PERCEPTIONS TO OPTIMIZE VALUE
Our purpose-built AI, LUCI converses with customers during critical moments like post-sale, customer service interaction, renewal, or churn to find pains and opportunities at their source.
LUCI is fluent in every language to address any customer demographic, region, or segment you need. That's how we show empathy at scale.
"I was truly impressed with the x-ray Worthix was able to provide. It was the first technology to give us very actionable insights to precisely create unique experiences for our different audiences immediately boosting the loyalty of our buyers and sellers."
"On our first Worthix survey we were able to increase our response rates by 300% and increase our data confidence level to 96.4%. In our previous methodologies we were always flooded with the same results without knowing what was really impacting our attendees' experiences. Worthix results were impressively accurate and we never even had to design a survey."
"What makes us excited about Worthix is what they call hot data. FICO always worked with historical data, credit card data, product data; all cold data. We have models on cold data. We can use Worthix as a hot data source."
"Worthix provided us with an intelligent analysis that delivered concrete and actionable opportunities by means of a simple, high engagement questionnaire."
"Results from our first experience with Worthix were so insightful that we decided to grow our collaboration. The findings are helping us build our next years' strategy focused on what our consumers expect from us to improve or do more."
"We are very pleased to have Worthix as our first research partner. Now we have our delicious, environmentally conscious chocolate alongside Customer Decision Intelligence which allows us to understand our customers' needs in a rapid and precise manner."
"Innovating with Worthix brought another level of obtaining the customer's real voice. We have managed to evolve substantially by capturing the perceived value of our interactions, using real-time answers to direct questions based on what customers want to say - and DECIDE."
"The highlight of Worthix's technology was discovering our consumers' personalities. The ones that buy our product differ from the ones who buy from our competition, which proves that we have a competitive advantage. It has been used as a valuable building tool for our communication strategy."
WORTHIX IS ALIGNING CUSTOMER VALUE FOR
THE BIGGEST COMPANIES IN THE WORLD